Itineraries
Looking for things to do in Sandpoint? Here are some of our recommendations to make the most of your time here in the "most beautiful small town" in America.
Outdoor Enthusiast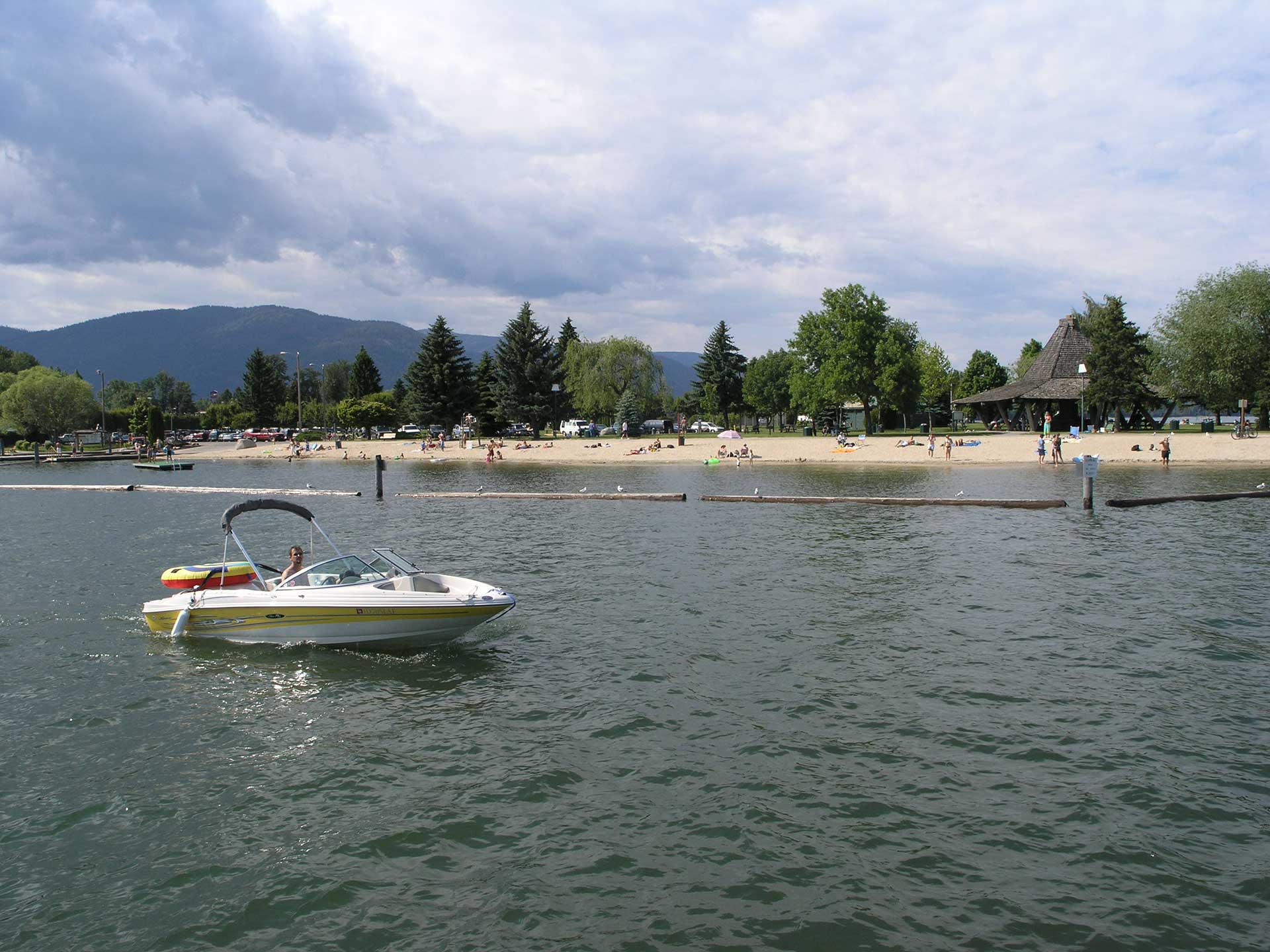 Take a hike (or a mountain bike) on one of Sandpoint's numerous trails. The Gold Hill Trail is one of the most popular for local hikers and mountain bikers, a 3.7-mile track that can be moderate or strenuous. More hikes around the area include the Pend d'Oreille Bay Trail, a relaxed, fairly flat lakeside trail that's 3 miles up and back and accessed just north of Sandpoint City Beach; and don't miss the Mickinnick Trail if you're looking for a steep challenge and rewarding views.
Mountain bikers can find their fill of great adventures. Sherwood Forest is just west of Sandpoint, featuring an extensive trail system on 143 acres of donated conservation easement land. Plus, up at Schweitzer Mountain Resort, trails including the new XC and Downhill trails from the fire station offer high-mountain thrills!
Road bike loops that have gained traction include Baldy Mountain Road (just over 3 miles round-trip) and the 30-plus miles of easy, scenic riding through the Selle Valley via Colburn-Culver.
Head out on Lake Pend Oreille for an afternoon of paddling, sailing, waterskiing, wakeboarding—you name it, everything's within reach via rental shops along the Sand Creek Boardwalk, or area marinas. For all things Lake Pend Oreille, visit the online Lake Guide.
Schweitzer Mountain Resort is a perfect summertime getaway with lodging, restaurants, chairlift rides, hiking, family activities in the village and more! Three summertime festivals round out the resort's bustling summertime scene.
Arts Aficionado
Family Traveler
Head out on Lake Pend Oreille for an afternoon in the sun. Sandpoint's City Beach is an ideal starting spot, and it's truly one of the finest city parks around. With sandy beaches and summertime lifeguards, this is an ideal family playground. Boat rentals are available nearby, as are kayaks and stand-up paddleboards.
Pump up the thrill factor at Silverwood Theme Park, where more than 70 roller coasters, waterslides and rides keep the fun levels on high. Set aside a full day for this adventure!
Idaho Fish and Game's WaterLife Discovery Center is a habitat education and interpretive area on the shores of the Pend Oreille River in Sagle. Families can enjoy 3.5 acres of interpretive exhibits, and a 6.5-acre forested wetland with trails and interpretive signs.
Teach the kids how to fish with an excursion to Round Lake State Park, south of Sandpoint at 1880 Dufort Rd. in Sagle. Besides fishing, there are camping facilities, day-use shelters, trails and outdoor fun.
If the kids (and maybe parents, too) are into skateboarding, check out Concrete Lake Skatepark (plus playground for the kiddos) at Travers Park, 2102 Pine St.
Schweitzer Mountain Resort has fun summertime activities including the zip line—which stretches more than 700 feet for an incredible experience! There are lots of other activities, as well, including a Huckleberry Festival every August. Get on up!
Leisure Lover
A relaxed pace? Sandpoint's your place. Shopping, antiquing, lounging at City Beach—it's so easy to map out a perfect day. Take in a lovely lake cruise aboard the Shawnodese via Lake Pend Oreille Cruises, or stroll along the Sand Creek Trail just to the east of Sand Creek in downtown Sandpoint for a new perspective on downtown Sandpoint.
Of course, nothing's quite as spectacular as a chairlift ride at Schweitzer Mountain Resort. This is an ideal outing for guests of all ages—you can take the lift up to the top, and then ride back down when you're ready. Don't miss it!